PRS201 – Public Relation Theory & Practice (PR) Assignment 1 Tasks
Group report – 30%
Purpose
This teamwork-, scenario- and practice-based assessment is designed to allow students to research and critically analyse the organisational practices that impede and enhance creation or management of Public Relations Theory and Practice. The assessment also allows students to further develop their team working and professional communication skills in a simulated competitive business environment.
This assessment relates to Learning Outcomes a, b and c.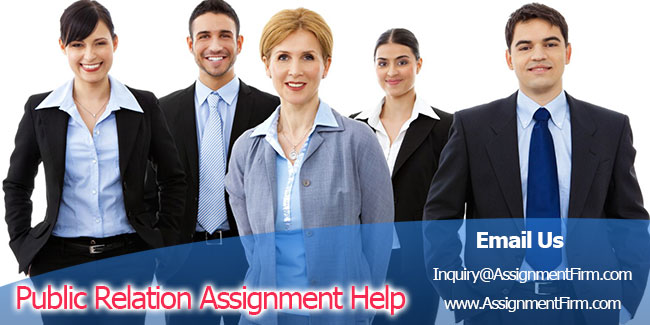 Word count and/or time limit
Word limit – 2500 words EXCLUDING references (to be included in the report).
References required: Minimum 8 – 10 references. Referencing style is Harvard.
References must be from academic peer reviewed journal articles including text book.
ORDER This PRS201 – Public Relation Theory & Practice (PR) ASSIGNMENT NOW And Get Instant Discount

Topic
Ethical Public Relations Theory and Practice.
Brief
As a group, pick one of the 4 major Australian Banks- CBA, ANZ, NAB, WBC and do the research as per brief below.
Groups serve as consultancies participating in a tender to win a bid for a lucrative contract with the Bank.
Shattered by a number of current ethical scandals the Board of Directors of the Bank has conducted a series of meetings and identified that the Bank needs to learn to be ethical. The Board announced a Tender for the best analysis of the problems and proposals for change. The Bank's
Board of Directors represented by its Chairperson will accept all the proposals provided that they:
(a) Explain repeated ethical scandals through the lens of Public Relations Theory and Practice theories;
(b) Identify the existing barriers to the organisational learning at the Bank.
(c) Stakeholder Analysis
(d) Impact on the image/brand.
(e) Deliver a set of research-substantiated analytical recommendations assisting the Bank to learn to be ethical standards & enhance its CSR.
In a fierce competition only one consultancy will be granted a contract (equals – The winning student group will receive a prize).
Group Report requirements
This report reflects several main points of the brief that are incorporated into its structure. Groups are expected to follow:
Introduction
Analysis of the cause of repeated ethical scandals through the lens of PR theories & practices
Stakeholder Analysis
Impact on image/branding
Analysis of existing barriers at the chosen Bank
Role of PR in managing these crises.
Prepare a press release to the shareholders
Recommendations to become an Ethical & in enhancing CSR of Organisation
Conclusion
Reference Lists.
Marking guides
PRS201 – Public Relation Theory & Practice (PR) ASSESSMENT 2/WRITTEN REPORT MARKING GUIDE assesses structure and cohesiveness of the arguments, writing skills, and, most importantly, the quality of the analysis of scandals and barriers to learning as well as the quality of recommendations.