The far-reaching repercussions of the COVID-19 outbreak have infiltrated the weak barriers of the migrant community, turning their lives upside down. While the WHO maintains that India hasn't reached a state of community transmission yet, the government-mandated lockdown has stripped the workers of the source of their daily bread and butter. The indefinite closure of state borders has added fuel to the fire, with hundreds of thousands of people struggling to return to their villages on foot, owing to the suspension of buses, trains and other modes of travel.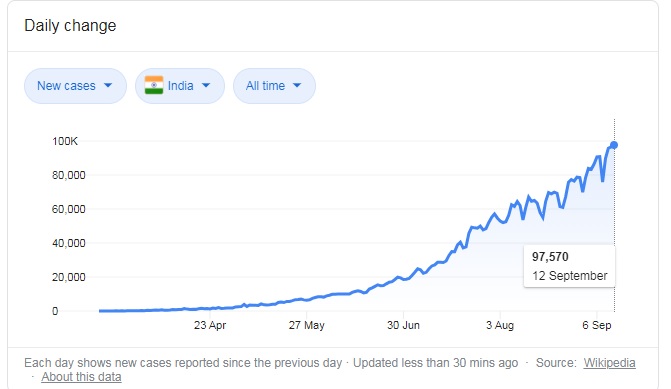 Migrant workers are a part of the informal sector, the backbone of the Indian economy. Yet, they are at the very end of the chain of help that the government extends during a crisis. Between having to decide whether to take the risk and make their way home, or stay put in the cities and starve, the bulk of India's population is caught between the devil and the deep blue sea.
Rising tensions and anger against Prime Minister Narendra Modi's extension of the lockdown lead to protests in multiple cities — thousands of locals gathered in Mumbai's Bandra station on Tuesday to protest the extension. On the same day, migrants from Bihar, Odisha, and U.P staged protests in Varachha, Surat's diamond polishing hub. The virus is, unfortunately, bringing out the worst in people, as the workers who do manage to make it home are shunned by their neighbors, and in some extreme cases, sprayed with bleach and mercilessly beaten by the police.
It's safe to say that even if India manages to win the battle against COVID-19 essay assignment, it seems like it has already lost where it matters the most— safeguarding the interests of its minorities.