SPROUT: A Framework to Guide Your Reflections
S: Situation. Describe the situation you are reflecting upon and why. Include your feelings in this description.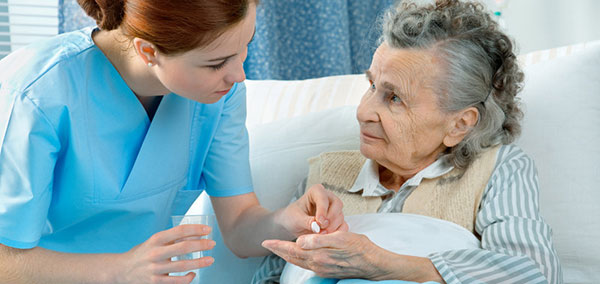 As the name suggests you need to describe what you are reflecting upon and why. The situation that you describe should be limited to one event or theme. If you try and incorporate more than one event or theme the reflection loses focus and becomes difficult to analyse. It is important to write about your feelings about the event also.
P: Relate any previous experiences or past learning that you can draw
on to inform your understanding of this situation.
During your description of the event or immediately after the description you should acknowledge the behaviors that were guided by previous learning or experiences. This process will help you to further internally categories these and future behaviors or decisions. It makes behaviors and knowledge more accessible to use in the future. For example, if, during an admission of a new patient, you observe a patient to have high blood pressure. Your knowledge from university labs will inform you that this result is outside normal limits. You have already reviewed the ward's policy and procedure manual earlier in your placement and know that you are to call for a review if a blood pressure is this high. Now to add to this growing professional knowledge base you remember on your last PEP a patient with a similar diagnosis had a consistently high blood pressure as it is an expected finding. With all of this information you plan your actions.
O: are there any other influencing factors.
Self: internal / external 
Internal: We are all human and as such we bring our own personal biases or values and beliefs to every situation. Acknowledgement of these can be a useful tool in the reflective  process as it serves to challenge what we hold as internally true by way of examining it in these varied contexts. Personal growth is an anticipated benefit of the reflective process.
External: Any factors that might influence your response to a situation. Examples could include your social situation, how many children you have, what traffic was like on the way to work.
Other : internal/external
This step asks you to consider other people in the situation in a similar way that you have considered 'self'. Try and understand where this person is coming from. What is guiding their behavior or the decisions they are making. This other should extend to include patients, staff
or visitors – anyone that is relevant to your reflection.
U: What is your understanding of the situation now that you have
gathered all of this information?
You have now gathered much more information about the event or situation. Bring all of this information together to show how this new knowledge shapes your opinion of the event. What is your understanding now?
T: How will you take this forward? Has this challenged any personal
beliefs or preconceptions?
An important and expected part of the reflective process is to effect a change. This may be a change in your perspective or knowledge of practice and skills. It is important in this phase to consider how you will actively take this new understanding forward as a means to professional growth.
Cues to assist in the completion of the SPROUT reflection guide
Describing the situation:
What was significant about the event?
What was challenging about the event?
Why has it stuck in my memory?
When did the event take place?
What went well during the event?
What caused consternation?
What essential factors contributed to the event?
Who were the significant people involved in the event (yourself, the client, team members/significant others)?
What was their role or responsibilities that influenced the event?
What reactions, of others involved in the event did I notice?
What was I trying to achieve?
What were the consequences of my actions for: myself, the client, significant others, those that I work with?
How did I feel about the event at the time it happened?
Other factors:
What personal factors influenced how the event transpired and my decision making?
To what extent did I act for the best and in tune with my values?
Consider: Feelings, attitudes, beliefs and values What contextual factors influenced the event and my decisions?
Consider: Where the event took place (the client's home, the clinic or hospital), and organisational factors such as policies.
What sources of knowledge (legal, professional, ethical, bio-sciences) influenced the event and my decisions?
How may cultural aspects of the event have influenced
my actions and decision making?
Consider: Historical, economic, political, linguistics, patterns of communication, religion, social and educational factors, environment and gender factors.
Taking it forward or the outcome for the reflection:
How do I now feel about the event?
Have I learned anything new about – myself/the client/others/the situation?
Has it changed my way of thinking in any way?
What other knowledge, of theories, concepts and research, could have been applied to this situation or event? How do I now incorporate this into my practice?
Have I been able to confirm of refute my understanding of the event and influencing factors?
How competent do I now feel to perform/be involved in similar circumstances?
Considering the influencing factors, what do I now think of these broader issues? And how will this influence my future practice?
what insights have I gained?
How can I use my strengths to address my limitations?
How has the overall experience and my reflection on it added to my knowledge and competence for future practice?
How will my learning from this situation/event help improve the quality of client care in the future?
ORDER This NRS71005 Essentials of Nursing Care Assignment NOW And Get Instant Discount