Part 1: The Millennial Segment Infographic (10%)
Individual
Weighting: 10%
Word Count: N/A
Infographic Style
Task:Produce an infographic which describes the Millennial generation but provides important and relevant information for brands wishing to reach this market. The following is only a suggested list of content.What are its key features, size of the Millennial market, demographics,consumption pattern and habits, social and Leisure time activities, work life
balance, social conscience, media usage, money and financial management,
travel, education
MKT4060 Brand Management Assessment 1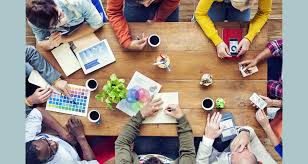 Part 1: Infographic Marking Criteria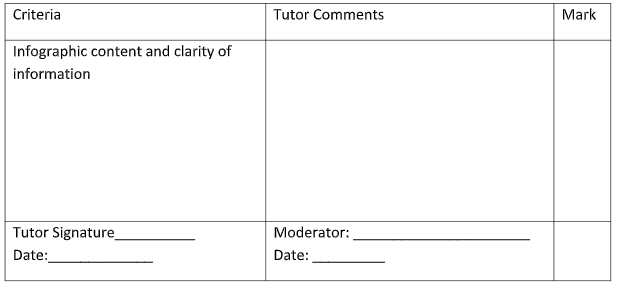 "The term 'infographic' comes from 'information graphic' – a visual representation of information or data. They should educate and inform people in a quick, clear and engaging way (BBC, 2018)."
Your info graphic should provide the reader with information they would not be able to easily find out for themselves or through referring to only one or two different sources. The editorial team of the BBC (2018) when putting their data visualisation info graphics together seek to ensure they are informative, engaging and accessible.
You are strongly advised to create a free account with Pik to chart A free account will enable you to produce up to 2 info graphics without needing to pay for an upgraded account, and you only need to produce one for this assignment. Please note it is NOT necessary for you to pay to
upgrade your account to complete the assignment, and therefore you are advised not to do so.
Pik to chart provide a number of custom is able info graphic templates which you can use as a starting point for creating your info graphic. As a result, you do not need to be a graphic designer and familiar with professional software such as Adobe Illustrator, Adobe In design and Abode Photoshop.
You are advised to conduct all of your research and get all of the necessary
information together before you start building your info graphic using Pik to chart. In other words, do not start building it until you know what you are trying to do / what you want the whole thing to look like.
Part 2: Millennial Brand Report (30%)

Context:
'Millennials (also called Generation Y) represent the generation of users
born between 1980 and the first half of the 90s. The most striking feature of
Millennials is that they are the first generation familiar with digital
technology and well-versed in its codes of communication in their adulthood.
Although Millennials have been put under the magnifying glass, studied,
psychoanalyzed, and crowned as the generation to bet on, marketers are
still struggling to reach them. We limit our observation of them to when they are connected to the Internet, when they exchange opinions and data on social media, when they take selfies. The world of communication and
marketing still seems trapped by stereotypes and false myths, directing
brands towards wrong and ineffective choices.'
Task:
Using the content from assessment 1 (info graphic), you are required to write a short report which provides a solid understanding of the Millennial generation as a reachable and viable target audience for consumer brands.
Note:This is detailed explanation and assessment of content from the info graphic.This should cover content appropriate for segmenting, targeting and positioning Again, brands seeking to reach this audience, should find this to be usable content from which they can develop a brand strategy to effectively reach this audience.
Part 2: Millennial Brand Report – Marking Criteria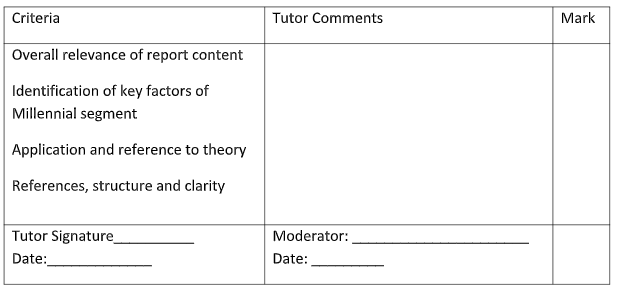 Part 3: Brand Planning and Millennial Audiences (30%)

Context
'Marketing for Baby Boomers (those born between 1945 and 1964) talked
about positivity and the future;Marketing for Generation X (those born at the turn of the '70s and before the '80s) was a marketing responding to that era's society of conformity and consumption;
Marketing of Generation Y and Z (those born in the '80s, also called
Millennials and Centennials, respectively) is, should be, or will be marketing designed for the connected society.'
MKT4060 Brand Management Assessment 1
Task:
Identify a single brand from one of the following sectors: education, fashion, entertainment, travel, finance….?
Using Kapferer's brand identity model and the CBBE Pyramid as a framework for your report, present an analysis of how this brand can be made relevant to your Millennial target audience.
Note:
Brands and their connection to consumers Reasons for buying, emotional connection, psychological well-being, self-identity in its various forms Brands creating a sense of their own identity
MKT4060 Brand Management Assessment 1
Consumer perspective on what we expect from our brands; Is there actual evidence that we stop consuming certain brands because of their poor ethical stance/position for example?
Has there been a change on consumers and their overall expectations
Part 3: Brand Planning and Millennial Audiences – marking criteria
ORDER Now This MKT4060 Brand Management Assessment 1 And Get Instant Discount