Learning Outcomes:
This assessment addresses the following subject learning outcomes:
b.Demonstrate a sound comprehension of the essential elements required to create, manage and discharge a contract and assess the remedies available for breach of a contract;
c.Examine legal principles related to creation and operation of various forms of business organisations and critically evaluate their effectiveness across a range of business scenarios.
d.Explain the processes for incorporating, managing and winding up of a company, including key director duties,the importance of the Corporations Act 2001 and the role of regulatory bodies.
e.Evaluate the role of agency in contract formation for different business vehicles and identify the associated risks such as vicarious liability for negligent acts.
f.Employ legal skills (statute law and case law), critical reasoning and make informed judgements as to likely legal outcomes of a range of businesss cenarios.
LAW6000 Business & Corporate Law Assignment-Laureate International University Australia.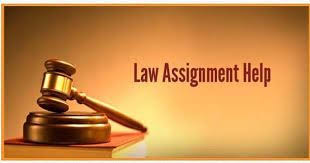 Context:
This assessment allows students to solve practical problems that arise from a fact scenario and to give appropriate advice to clients.
Instructions:
There are five case studies you are required to critically analyse.
With respect to each case study:
1.Identify the legal issue(s) arising from the facts of the case study
2.Identify the appropriate legal rules that requires discussion in the case study
3.Apply the law to the facts of the case study
4.Reach a conclusion/ give practical advice to your client.
Your analysis should refer to appropriate cases and statutes and be referenced using the APA Reference system.
LAW6000 Business & Corporate Law Assignment-Laureate International University Australia.
Question 1
Malcolm has written a letter to his close friend, Linda. In the letter he offers to sell her his sports car for $4,500. Linda calls Malcolm and explains that she needs some time to think it over as she had not planned to buy a car soon. Malcolm tells her, "I'll give you until Monday July 19 to let me know whether you want the sports car."
On Thursday July 15, Linda posts a letter to Malcolm agreeing to buy the sports car at the specified price. Later that Thursday, Malcolm is approached by his supervisor at work, Cynthia, who wishes to purchase Malcolm's sports car. Cynthia offers $5,000 for the car. Malcolm promptly accepts. He phones Linda and leaves a message on her answering machine telling her that he has decided to sell the car to Cynthia instead.Linda hears Malcolm's message on Friday July 16. Linda's letter to Malcolm is not delivered until Monday July 19.
REQUIRED:
With reference to relevant legal principles use the IRAC legal problem-solving approach to advise Malcolm as to whether he has any contractual obligations to Linda and to Cynthia.
Question 2
Gita Jones through his business, Modern Media Sounds, was a promoter that managed the Australian tours for Tyler Slow, a popular music artiste. Concert Sales Pty Ltd agreed to finance the tours. Last year Modern Media Sounds and Concert Sales entered into a written agreement where Modern Media Sounds agreed to assign to Concert Sales a half interest in the contracts and to perform the said contracts as a 'joint venture'. The finance advanced by Concert Sales was described as a loan to the joint venture. They agreed that the net profits would be divided at the end of the contract. They also agreed that all matters were to be agreed by the parties and any losses were not to be shared on the same basis as the profits. The agreement provided that, after Concert Sales had been repaid the loan and other expenses, any profits made by the concerts were to be shared equally between the promoter and Concert Sales. After a few months a dispute arose and Gita Jones is now concerned about whether they are in fact in a partnership or a joint venture.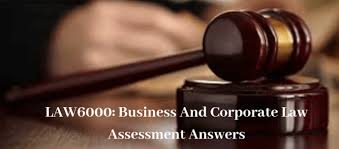 LAW6000 Business & Corporate Law Assignment-Laureate International University Australia.
REQUIRED:
Using the IRAC method of problem solving, explain whether the agreement between Modern Media Sounds and Concert Sales Pty Ltd was a joint venture or a partnership. Give supporting case law.
Question 3
Josie is a major shareholder in OldSkool Pty Ltd and has noted that the company maintains the old-fashioned 'memorandum of association' which has been prepared for OldSkool Pty Ltd. The memorandum contains an objects clause which limits the objects of the company to the development, manufacture and sale of commercial computing devices. With the changing times where more people are working from home, Josie believes that the devices will soon be able to be used on a widescale domestic basis by businesses looking to automate their computing needs and equip their workers to adjust to the home working environment. The company may therefore expand into a number of related areas including remote office management development and mobile applications.
Josie has spotted an opportunity that may allow the company to enter into a contract with like-minded companies for the development of state of the art remote office management software. She is however concerned that the narrowness of the 'memorandum' may hamper the company's ability to move into the emerging lucrative area and also the development and commercial exploitation of the new opportunity.
Josie has read that there is no legal reason to have a memorandum or articles, even if they are now called a corporate constitution. When Josie discussed this with the company's other shareholders, they told her that they had been advised by the lawyersthat this wasthe standard form for their companies, and that there was no cause for concern. Josie is not convinced.
REQUIRED:
Advise Josie of the company's position regarding any new contracts that it may enter in connection with the development of remote office management software and also explain how the replaceable rules may be of use to the company in the future.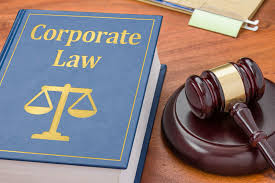 LAW6000 Business & Corporate Law Assignment-Laureate International University Australia.
Harry is a member of EagleFly Aviation Ltd, a public company listed on the ASX. The constitution of EagleFly Aviation states that, in the notice of a meeting, each ordinary shareholder shall be given a copy of all proposed ordinary and special resolutions at an upcoming members' meeting. The company has suffered a serious downturn and is performing very poorly as a result of changes to global flying habits in recent times. Harry and many other shareholders are very unhappy with the management of EagleFly Aviation because of the company's poor performance and feel that they should have made operational adjustments early enough to cater for these hard times. The share price has also fallen drastically. Harry now decides to actively campaign against the current board of directors by contacting all of the company's members and asking them to direct their proxies to him at the next AGM so that he can vote out the current chairman of the board who appointed the company's senior management team. Harry hopes that this would send a strong message to the rest of the board and the entire senior management team that performance needs to be significantly improved.
REQUIRED:
With reference to relevant legal principles and relevant legislation, use the IRAC legal problem-solving approach to explain whether and how Harry can contact all of the members of EagleFly Aviation Ltd. Explain also whether EagleFly Aviation Ltd can prevent Harry from contacting all of the company's members.
Question 5
Leonard is 35 years old. He is employed at the packaging warehouse of Coolies Pty Ltd, a successful online retailer. Leonard was injured on his back in 2018 when he was lifting a heavy box to load onto a delivery truck for dispatch. He had to go through spinal surgery and was off work recuperating for nine months. He was fully compensated for his injury and returned to work in 2019. Coolies was aware of the injury and the operation.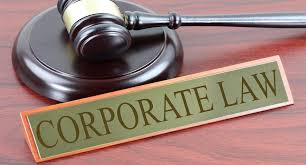 LAW6000 Business & Corporate Law Assignment-Laureate International University Australia.
Towards the end of 2019, Leonard began to complain that his back was getting sore again. He was instructed by Coolies not to lift heavy things and to be careful. Coolies went ahead and provided a hydraulic lifting machine to assist him to carry out his job. After a few weeks Leonard stopped using the machine because he thought it was slowing him down. He continued to lift and load the boxes by himself.
In March 2020 online sales drastically increased and Leonard had significantly more boxes to lift and load onto delivery trucks. He injured his back again and once again had to go through surgery. The nature of his back injury has left him unable to lift anything heavy and he is now unable to work again in the packaging industry.
REQUIRED:
With reference to relevant legal principles use the IRAC legal problem-solving approach to advise Leonard as to whether he would be successful in negligence against Coolies. Please explain fully, using relevant legal authority.
ORDER Now This LAW6000 Business & Corporate Law Assignment And Get Instant Discount