Assessment Title: Brand Innovation & Management Plan – Shark Tank
Learning Outcome/s: A, B, C, D
Assessment type: Individual
Weighting %: 40%
Word count: 1300 +/- 10% (show total word count less cover page,references/ appendix)
FBM201 Brand Innovation & Management Plan Assignment- Aspire Institute Australia.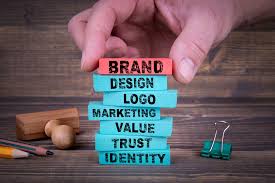 Assessment instructions:
Develop a creative, new 'fashion' product applying some of the innovation strategies discussed in class (consider new technologies, materials, services, etc.) Prepare a brand management plan for this product.This new product can be part of an existing company or of a new company. Post a visual summary of your revolutionary product innovation on Moodle / Zoom for
review by peer assessors in "shark tank" type conditions. Vote on the top three brand innovations in class!
Introduction :
a) Briefly describe your new brand (include a visual sketch of the product.) What market sector is it in? Importantly, what is unique about it?
b) Describe two trends or forecasts you have sourced and the idea generation methods you have used to base your innovation on.
Body: Brand Elements Section 1-3,
1.Briefly describe the identity and essence of your brand. Then prepare a mood board to help illustrate this identity / essence.
2.Illustrate some of the brand's intended elements: the type of name you have chosen and the logo. Provide short reasoning for your choices.
3.Briefly describe your STP strategy: Who is your target (focus on psychographic and be havioural characteristics) and prepare a positioning map to illustrate your positioning in the market vs your main competitors?
FBM201 Brand Innovation & Management Plan Assignment- Aspire Institute Australia.

Brand Marketing Program Plan Section
4.Prepare a marketing program plan overview:
Product: Prepare a differentiation table to highlight
your USP
Place: Describe your sales outlets (use visual representations to illustrate the type and feel, rather than words)
Promotion: Describe 3 tools of the promotional mix that you plan to use in the first year. (again use visual illustrations)
Price: Discuss the price and pricing strategy you will apply (include discussion of main competitor).
CSR: How will you demonstrate your corporate social responsibility?
Brand Growth Section
5.Recommend potential extension opportunities for your new brand in the future. Include both line and category extensions. Provide one short term and one long term opportunity for each extension type. (i.e. 4
extensions all together) Support your recommendations with trend forecasts you have sourced.
6.In the effort to expand your geographical boundaries in the future, recommend one potential new country market to launch your product into. Discuss market size i.e. potential target customers, growth predictions,
and potential product adaptations required to suit the cultural consumer differences.
FBM201 Brand Innovation & Management Plan Assignment- Aspire Institute Australia.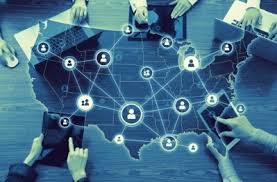 Shark Tank Submission
Prepare a one-two page visual summary of your brand idea for a Padlet posting in wk 11. Make sure you label it with a brand name. Include: a brief description of the brand and why you believe it is revolutionary and
suitable for upcoming trends, the essence of the brand, visuals of the key elements, who you are aiming the brand at, some marketing program highlights and the potential growth opportunities in terms of extensions and geography. In class, you will have the opportunity to "sell" your brand idea to the "Shark Tank panel" in a 3 minute presentation. The "panel" will decide which top three innovations merit investment by a vote in class.
ORDER Now This FBM201 Brand Innovation & Management Plan Assignment And Get Instant Discount