Assessment task 2: Clinical Case Scenario
Weight: 40%
Length: 2000 words
Learning outcomes: 1, 2 & 3
1.Critically review the interrelation between global and national primary health care frameworks and the United Nations Sustainable Development Goals, and their implications for nursing practice and healthcare delivery in communities, for different populations across the lifespan
2.Demonstrate an effective, evidence-informed and strengths-based approach to assessment, planning, delivery and evaluation in nursing practice to meet primary health care needs of individuals, families, groups and communities
3.Critically examine the role of Australian communities in the development of health strategies, in relation to the component of the WHO primary health care definition of empowering people to optimise their health as policy advocates and co-developers of health services.
Clinical Nursing Case Scenario Essay – Australia.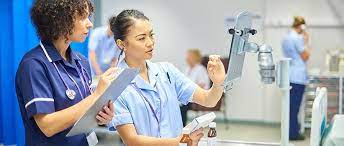 Assessment description:
You are required to write a 2000 word essay that discusses the relationship between social determinants of health (SDH) and the delivery of primary health care in improving health outcomes and access to health care.
Task Instruction:
1.Read the following case scenario
2.Critically discuss how social determinants of health (SDH) impact on Clare's poor health outcomes
3.Discuss the strategies that might improve her access to health care and reduce inequity
4.Use the National Primary Health Care Strategic Framework and Strength-Based Approach to underpin your strategies
5.The following components should be included in your written essay:
6.Introduction: gives background to the topic and states precisely what the essay intends to cover
7.Body Text: shows evidence of critical thinking and analysis; and uses current evidence-based research to support the argument
8.Conclusion: draws evidence together, does not over-generalise or introduce new material
9.Reference list: contains details of all sources cited in your essay
Clinical Nursing Case Scenario Essay – Australia.
Case scenario: Clare's story
Clare, a 38-year-old Aboriginal woman, attended an Aboriginal Health Service with chest pain and breathing difficulties. She is a single mother living with three young children in a rural area. She separated from her partner last year and quit her job to look after her children. Her first point of contact at the service was an Aboriginal health worker who referred her immediately for examination by a General Practitioner (GP). Clare was interviewed and examined by the GP who discussed with her the risk factors for ischaemic heart disease. She was then given an appointment card to return the following week for a cholesterol test and two weeks later an appointment with a cardiac specialist. She did not fully understand what is chaemic heart disease is but she did not want to ask her GP too many questions. She did not attend the cholesterol test nor the specialist appointment because no one helped her look after her children and
she thought the appointment was not important.
Clinical Nursing Case Scenario Essay – Australia.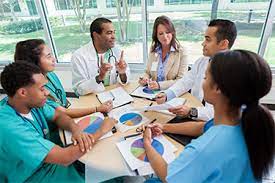 However, Clare visited the service on subsequent occasions later in the year for treatment of boils and later, a dog bite. Approximately nine months after the first attendance she visited the service with pain under her right shoulder. She was given a sample pack of a non steroidal anti-inflammatory drug by another GP. One and a half hours after this visit, the service received a telephone call from the local hospital advising that she had collapsed on her way home from visiting the service and had been taken to hospital by ambulance. She was able to be resuscitated and was admitted to the intensive care unit. The test results revealed that the cause of her collapse was coronary atherosclerosis. There was evidence of myocardial fibrosis,which was consistent with longstanding coronary artery disease.
Case scenario was adapted from Australian Commission on Safety and Quality in Health Care (2011) Patient Safety in Primary Health Care: Consultation report. Retrieved from
Please Note:
10.Use online module resources from Modules 1-4 (particularly Weeks 5-8) for Assessment 2 preparation
11.Discuss how your strategies align with the National Primary Health Care Strategic Framework and Strength-Based Nursing
12.Use current and relevant literature to support your argument (eg. journal articles, textbooks, research publications and official websites)
13.Provide a well structured, logically sequenced essay in appropriate English
14.Include in-text citation and a reference list using correct APA 7th referencing technique
Submission Instruction:
15.Make sure you have completed a 2000 word essay that addresses the task components
16.Save your file as Microsoft Word document
17.Load your file onto Learn line– select the correct file before you click Submission button
Clinical Nursing Case Scenario Essay – Australia.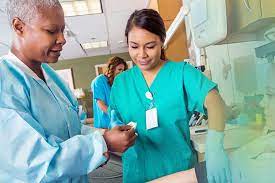 Please note:
You have one attempt to submit your Assessment 2. It is a student's responsibility to ensure that you have submitted the correct file.
Marking Rubric:
Please access the marking rubric to ensure that you are maximising your marks in your submission.
ORDER Now This Clinical Nursing Case Scenario Essay And Get Instant Discount