Assessment 2 Part A
Subject Code & Title: CHCCSM004 Simulated Client Interview Role Play Part A
Assessment Type : Simulated Client Interview Role Play
Aligned Learning Outcomes: 1.1, 1.2, 2.1, 2.2, 2.3, 2.4, 2.5, 2.6
Length: Client Interview – 15 – 20 minutes Client Assessment Report MRG
CHCCSM004 Simulated Client Interview Role Play Part A Assessment 2 – ACAP Australia.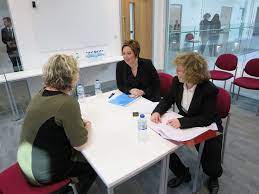 CHCCSM004 Coordinate Complex Case Management
Assessment 2 Part A Details and Instructions
Task:
Your on-campus or online teacher will organise a time in Week 10 to complete the interview role play. Duration 15 – 20 minutes.
You are to complete an initial assessment with both Lily and Jasmine. In undertaking this task, you should consider the following:
• Cultural issues such as power relationship structures, rituals, beliefs, hierarchies and practices, gender, parenting practices, family dynamics and community politics
• Possible communication barriers
• Inclusion of Lily Jasmine in assessing and planning
• Legislative rights and responsibilities
• Theories of vulnerability and resilience of children
• Child centred practices
• Crisis management and risk assessment
• Indicators of harm
• Your co-ordination role when dealing with multiple service providers
You are then required to complete an Initial Assessment Report along with a Mandatory Reporter Guide (MRG).
The document titled "Client Assessment Form" is to be used as a guide in writing up your initial assessment report and can be found in the Balli more Community Centre website under forms;
You will also need to go online to and complete the Mandatory Reporter Guide (MRG) using the details of this scenario. Print off the completed MRG and its recommendations as a final decision report. The completed MRG should demonstrate the following:
1.1 Relevant decision tree has been selected.
1.2 MRG contains detailed information relevant to the case study.
1.3 Significant indicators have been identified.
1.4 An appropriate decision point/recommendation is reached
Case Study:
Mr. XXX is 32 years old; currently unemployed and speaks limited English. She is a young mother who now is the full time carer of her two children, xxx (14) and Tyson (12).
Mr. XXX separated from her husband due to reported domestic abuse.Mr. XXX converted to xxx when she married her former partner. Coming from a xxxx background her husband believed that Mr. XXX role was purely to look after the children and alcohol was banned. Since leaving her husband Mr. XXX no longer observes the customs and traditions of her xxxx background. Mr. XXX reports that when with her husband she was a little scared of him as he could become verbally abusive. She had experienced this also when as child as her father would become verbally and sometimes physically abusive particularly when he had been drinking. Mr. XXX always felt in her marriage that she had no ability to make any decisions with all decisions being made by her husband and brothers.Mr. XXX has issues with alcohol misuse and is a client at an alcohol and other drug (AOD) service although she does not disclose this to you at the interview.
CHCCSM004 Simulated Client Interview Role Play Part A Assessment 2 – ACAP Australia.
The school in referring to your organisation includes information about poor school attendance,reported regular late-night parties, and that the children are often unsupervised. The children have come to school with bruising on their arms and legs. They often arrive without the necessary school materials and lunch. Tyson is often sad and displays behaviour issues (such as not completing work, ignoring teachers and truancy), the school fears in the future he will eventually drop out of school altogether. xxx teacher has been concerned about xxx due to her violent outbursts followed by silences and crying. In summary the school is concerned about the children's safety. xxx has reported they may become homeless as her Mum has not paid the rent.
A referral was made to the local Balli more Community Centre where you, as the case manager will take on the case of Mr. XXX her two children.
The role of the case manager
You have been referred Mr. XXX and her 14 daughter xxx from the local school which xxx attends. The school have advised they have been concerned about the safety of xxx and her brother Tyson who is 12. They provide the information above in a referral form.
You are to conduct an initial assessment considering your responsibilities under child protection legislation and this should result in a referral to the State Government Child Protection Unit.
You will take into consideration cultural issues such as English as a Second Language and you will need to include Jasmine in your assessment interview.
You will need to discuss future case planning and possible other service providers that could provide xxx and her brother, and also Mr. XXX with further support.
The role of xxx:
You are playing the role of xxx During the interview at the Balli more centre you will gradually dis close the following:
• You sometimes have violent outbursts followed by silences and crying
• You witnessed a fight between your mother and her boyfriend in the house the a few nights before
• You need to consider if the police were called and/or whether there were weapons involved
• You advise that "this had had been a birthday party for one of your mother's friends
• The morning after the party you woke up 'drowsy' and in pain. You are wondering what happened to you as you have genital pain
• The last thing you remember is chatting to one of your mother's male friends who offered you a drink at the party.
You disclose you have been crying and feeling suicidal and ashamed, especially because of your xxxx religious beliefs and you are afraid that your father will find out. You are therefore scared to talk with anyone including this case manager.
You feel like you are "carrying the world on her shoulders".
The role of Mr. XXX:
You are downplaying the incident about the party. You state that people did bring beer and left without cleaning up but as far as you know the kids were in bed. You do admit to drinking on the night but do not think you have a problem. Your doctor did refer you to an Alcohol and Other Drug service. You attended once and did not believe it was for you. Therefore, you do not disclose this to your Balli more case manager.
You are more concerned about the possible return of your husband and how "shamed" he would be at seeing you drinking and not observing your previous religious beliefs. You suspect he may want to return as he has become aware that you have not been paying the rent. The children see their father once a month and are confused about the different roles played by each parent.
CHCCSM004 Simulated Client Interview Role Play Part A Assessment 2 – ACAP Australia.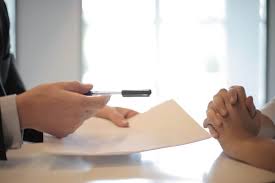 Marking of Assessment
1.Your online or on-campus teacher will assess your competency for this subject.
2.All students will be assessed against the marking criteria.
3.All students are to submit the completed reports to the appropriate assessment drop box in the class space.
ORDER This CHCCSM004 Simulated Client Interview Role Play Part A Assessment 2 NOW And Get Instant Discount