Subject Code & Title : CHC50113 Reflective Practice
INSTRUCTIONS TO STUDENT
This project is made up of three parts. First you will complete a portfolio of evidence outlining the requirements of a room leader in the organisation you are currently doing work placement for. Secondly you will complete a 360 degree feedback review of your performance during your work placement. Once both are completed you will use these as well as the reflections you have competed over the year to complete a professional development action plan.
CHC50113 Reflective Practice Assessment – ZOL Education.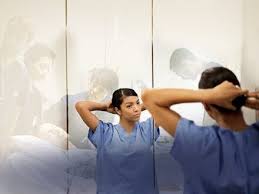 CHC50113 – DIPLOMA OF EARLY CHILDHOOD EDUCATION AND CARE
REFLECTIVE PRACTICE
CHCPRP003 REFLECT ON AND IMPROVE OWN PROFESSIONAL PRACTICE
Create a folder called Reflective Practice Project to insert all your evidence into.The following assessments must be completed and submitted by the beginning of week 77.This assessment should be done out of class and/or in service time unless you are instructed otherwise.
PART 1 – PORTFOLIO OF EVIDENCE
There are two tasks in this section. Both must be fully completed and handed in to your assessor.
TASK 1
The following are documents which are to be submitted with your work project:
1. A copy of your organisation's Mission and Vision
2. Your own position description
3. A copy of your work KPI's (if you currently do not have any, create them)
4. Your job purpose statement (if you do not have one, create one)
5. Work journal / log book / diary outlining how you manage your day/week/month
6. Create two SMART goals for two of the KPI's you identified in the above
TASK 2:
1.Create a four quadrant model outlining what you see as your priorities at work.
2. In 100 words discuss how your time spent reflects your organisational goals and mission.
3. Review your diary from your portfolio of evidence and identify how much time you spend in each quadrant.
4. From your findings, what can you do to increase your time in quadrant 2?
Use the Four Quadrant template provided for task 2
Add the completed portfolio of evidence and Four Quadrant document to your folder. Ensure everything in your portfolio of evidence is clearly marked to ensure the assessor can easily recognise what is included.
CHC50113 Reflective Practice Assessment – ZOL Education.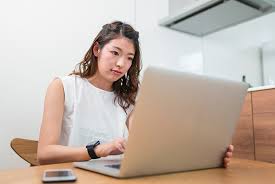 PART 2 – 360 DEGREE FEEDBACK REVIEW
There is one task with three steps in this section. All must be fully completed and handed in to your assessor.
TASK 1
Step 1
Choose three people to interview. These could be:
1. Your manager
2. A colleague
3. A team member (subordinate)
Step 2
Ask for feedback on the way you do your work.
Use the Record of Interview forms provided record your answers to the following:
1. What am I doing well that I should continue to do?
2. Are there things that I need to spend less time on or stop doing?
3. Are there more things that I am doing that I should do more often?
4. Are there things that I am doing that I could do more effectively?
Step 3
1. Using the information from the interview records write a report on what has been identified (150 words)
2. From what has been identified in the interviews write (in dot point) the things that you need to learn, in priority order.
3. How can you acquire these skills? List the ways you can learn these and who can help you learn.
Use the 360 degree report template to complete this step.
Insert the three completed 'Record of Interview 'forms as well as the Report into your assessment folder.
PART 3 – PROFESSIONAL DEVELOPMENT ACTION PLAN
There are two tasks in this section. Both must be fully completed and handed in to your assessor.
This assessment task requires you to develop an action plan to meet your professional development needs in a children's services organisation as a room leader. Prior to completing your plan, you are required to complete a skills audit to help you decide what is needed in your plan.
You will be expected to prepare (and agree on) a professional development action plan that meets your individual training and development needs identified in your skills audit.
The development plan must be reviewed by your trainer/assessor prior to submitting for assessment.
To assist in discovering development areas you must refer to your reflective journal. You have been given space to add any competencies that you can come up with by yourself as well as the ones already listed.
Use the Skills Audit and PDP template to complete this project.
TASK 1
Look over the skills audit template and reflect of the first two parts of this assessment. Decide if you need to add to the skills assessment list and add them if required.Complete the skills audit taking into consideration your portfolio, the 360 feedback and the reflections you have completed over the time of this course.
TASK 2
Once you have completed your skills audit continue with the professional development action plan taking into consideration the outcomes of your skills audit. You must list specific internal and external networks as one of
your support/resources you need to achieve your objectives.
CHC50113 Reflective Practice Assessment – ZOL Education.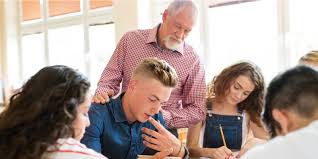 More detailed instructions are in the template provided.Insert the completed Skills Audit and PDP into your project folder along with at least three of your reflections that link to the professional development plan you created.
ORDER This CHC50113 Reflective Practice Assessment NOW And Get Instant Discount