This assignment is an individual task.
TOTAL MARKS: 80 marks (40% of overall assessment)
WORD LIMIT: 2000 words (+/- 10%)
Assignment: BUS203 BUSINESS LAW AND ETHICS-University of The Sunshine Coast.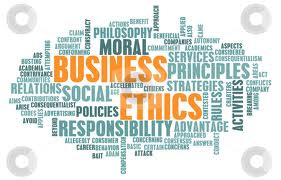 CASE STUDY: Read the following facts and answer the questions below.
Sangita likes to do all her shopping online. She has discovered lots of online shops
on Australian websites since coming to Australia from India to study. She has family
in Australia and wanted to thank them for their hospitality and support by buying
them gifts for Diwali, last year.
Sangita knew that Myers Stores is a large department store and that it has an online
store. She thought it would be good to buy from Myers because of the variety and
because she had heard that Myers has a good returns policy. She wanted her family
to be able to exchange her gifts if they wanted something different.
Sangita bought lots of small items that were a success with her cousins. But she was
very unhappy with the following:
 Sangita bought her Aunt Shindu a rice cooker because her aunt always had so
much rice to cook for her family. Sangita ordered a rice cooker that was on
special for $59.95. When her aunt opened the parcel that had arrived for her, she
found a box that said 'rice cooker' on the outside but inside was an electric fry
pan.
 Sangita bought her Uncle Ramdas an electric drill. Her uncle was often busy
around the house fixing things and sometimes she would hear him mutter ' if only
I had a drill'. Sangita was happy to find a drill for $69.95 online. Her uncle was
very excited with his gift and immediately set up the drill in order to drill holes for
clothes hooks in the bathroom. Unfortunately as soon as he turned the drill on
there was a smell of burning, the drill became very hot and then would not work.
Sangita bought her cousin Pooja an electric toothbrush. Pooja was always
worrying about her teeth and brushing them three times a day to make them look
white. Sangita had told Pooja not to eat so many sweets but Pooja loves chocolate. Sangita contacted the online sales assistant via the online chat forum and asked if the electric toothbrush she had picked out, which cost $49.95, could be operated with batteries and main power because Pooja would want to carry the toothbrush with her. The online sales assistant assured Sangita that the toothbrush operated with batteries or could be plugged into mains power. Pooja was happy to receive the toothbrush but disappointed when she examined it and found that it could not be operated with batteries.When Sangita took her purchases back to Myersin store to return them, the sales
assistant at an information counter referred her to her online receipts, which she has downloaded and printed off, and which said:
'Myers Stores offer no refund, exchange or replacement for items purchased
online.'
ORDER This BUS203 BUSINESS LAW AND ETHICS Assignment NOW And Get Instant Discount

With reference to the Australian Consumer Law, answer the following
questions in relation to each transaction between Sangita and Myers Stores:
1. Does the transaction fall within the operation of the Australian Consumer Law
('ACL')? (10 marks)
2. What implied guarantee/s could Sangita argue have been breached by Myers
Stores Ltd? (45 marks)
3. What remedies, if any, could Sangita claim in relation to any breaches of the
ACL? (15 marks)
4. Does the statement on each of Sangita's receipts for the purchases have any
legal effect, and if so, what is the effect? (4 marks)
(Six (6) marks are allocated to written expression and presentation.)
ASSESSMENT CRITERIA: BUS203 BUSINESS LAW AND ETHICS Assignment-University of The Sunshine Coast.
1. Demonstration of knowledge of relevant business law and ethical principles
and their sources. (37 marks).
2. Demonstration of understanding by analysis and reasoning in applying
relevant principles to a given fact scenario in order to generate conclusions.
(37 marks)
3. Demonstration of communication skills through written expression and
presentation. (6 marks)
INSTRUCTIONS:
Use Times New Roman 12 or Ariel 12 font and 1.5 line spacing.
Answer the questions as posed.
Use the materials provided to you in BB in answering the questions, in
addition to your textbook.
Refer to the Australian Consumer Law as required and not to other
legislation.
 State the relevant law and apply it to the facts of the case study.
Do not make up facts. If you need more facts to resolve an issue simply
indicate that more information is needed and explain what difference it would
make to your conclusion.
Refer to the legal authority for each legal principle stated, whether a section/s
of legislation or cases.
Use Harvard referencing by placing case names in the body of your text in
brackets. Reference the full case citation at the end of your work.
State the title of the legislation in full when first referred to in your work. You
may thereafter abbreviate it to 'ACL'. You need only reference the legislation
in full once in your end reference list.
Avoid spelling mistakes, particularly in relation to legislation and cases.
Avoid grammatical errors. Use full sentences and structured paragraphs.
ORDER This BUS203 BUSINESS LAW AND ETHICS Assignment NOW And Get Instant Discount