Overview of the Assignment
You are required to demonstrate your knowledge of marketing concepts and theories and your skills in researching and critically analysing solutions to provide practical marketing strategy recommendations.This assessment builds on foundational work you completed in Assessment 1, on the case study Bec + Bridge, an Australian fashion label. For this assessment, you have been appointed as a marketing management consultant to assist Bec + Bridge with insights and specific solutions to inform their marketing strategy over the next 6 -18 months.
BUMKT5902 Marketing Management Assignment-Federation University Australia.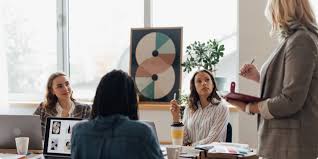 Case study
Since you completed and submitted your Assessment 1 on 23 April 2020, the impacts of COVID-19 on the Australian fashion industry and individual fashion labels like Bec + Bridge have continued to evolve, drastically impacting and changing the marketing environments in many ways. Bec + Bridge are wanting an update on the status of the marketing environments as they currently stand.
In addition, Bec + Bridge are looking for specific insights on the following:
Consumer behaviour: Bec + Bridge are very conscious that one of their key target markets (i.e, young women aged between 20-30 who love to socialise and keep on-trend) have had their lifestyles terribly impacted through such things as the closure of social venues (e.g. cafes, restaurants and nightclubs). This COVID-19 event not only affects how these women spend their time and their money, but a proportion of target market were working in the hospitality industry prior to COVID-19 shut downs. Many are now without incomes, and those who are in employment are very conscious of saving extra dollars due to the uncertainties of the economy at the moment. As many are without their normal social outlets, their need to have new outfits for a special occasion or work functions has decreased.
Sustainable marketing:Bec + Bridge have an existing commitment to sustainability through initiatives focused on their staff and contractors, and their environmental impact. COVID-19 presents a range of ethical and corporate social responsibility considerations for all businesses attempting to recover their businesses from COVID-19. In some cases, businesses have been motivated to embark on added commitments to sustainability, in other cases, the focus on economic survival will see businesses cut commitments to social and environmental initiatives.
Potential to launch new products: Bec + Bridge have told us that they are considering launching a new line of fashion products in September 2020 in time for the Australian summer 2020-2021 season. In order to meet productions deadlines, work on this needs to start very soon and this brings some significant implications in terms of pressure on staff and cash flow, and getting a campaign off the ground in time.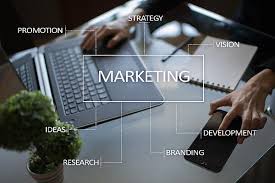 BUMKT5902 Marketing Management Assignment-Federation University Australia.
Your task:
Bec + Bridge have asked you to provide an insights report and marketing plan which:
Explores and discusses their situational analysis as the COVID-19 situation and its impact on the Australian fashion industry has developed further over the last 6 weeks (since you submitted your first assessment);
Explores and assesses how their target market are now behaving as consumers, how long these trends are likely to last, and evidence to help them through the decision-making process in their marketing strategies;
Explores and assesses how they should move forward with their commitments to ethics and sustainability; and
Evaluates whether they should invest their efforts in designing, sourcing and marketing new product lines, or consolidate their product offerings and update their existing marketing strategies for the COVID-19 environment. A subsequent marketing plan based on your evaluation should also be provided.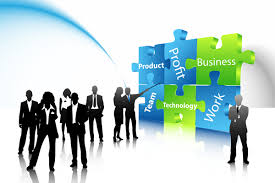 BUMKT5902 Marketing Management Assignment-Federation University Australia.
This is an individual assessment, it will be 2,500 words maximum. For an assignment of this size, we would expect to see a minimum of 12 credible references used, including 6 academic sources. The assessment should be presented in report format, with relevant style guides and APA referencing followed. It is important to remember that this assessment requires you to demonstrate your understanding of marketing theory as it relates to a real world setting. This means you will perform better in the assignment if you are able to integrate marketing theory into your analysis and use academic theory to justify your insights and recommendations.
ORDER Now This BUMKT5902 Marketing Management Assignment And Get Instant Discount