Assessment Task 2- Case study (and Role-play) Manage workplace relationships
Task summary:
This assessment task is about analysing a case study of a simulated workplace to lead and manage effective workplace relationships in a workplace related to the Unit of Competency "BSBLDR502 Lead and manage effective workplace relationships" and its elements and performance criteria.
BSBLDR502 Lead And Manage Effective Workplace Relationships Assignment.
Assessment description:
Using the simulated workplace documents and the case study scenario on the Appendix 1, you are required to provide solutions analysing workplace relationships situations, communication issues, networking issues and employee difficulties and provide solutions to the activities in your task.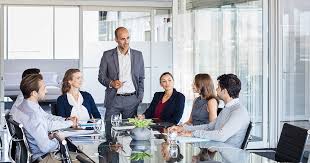 Performance objective:
To test your ability to demonstrate the skills and knowledge required to support workplace relationships taking into account the organisation's values, goals and cultural diversity.
Assessment context:
Simulated work environment. This assessment will be conducted within the training facility in the specific training room allocated for the trainee/s during the training sessions planned for assessment using simulated workplace scenario with the access to materials and equipment facilitated by your assessor.
Required resources:
1.Assessment task 2, assessment instructions and case scenario in Appendix 1.
2.Computer with Internet access and word-process software (MS Word)
3.Workspace, table, chair and stationery
4.Role-play settings.
Assessment instructions:
1.Review the simulated workplace (Australian Hardware) in Appendix 1.
2.Read the workplace scenario in your task to determine your role.
3.Read the scenario and identify the communication issues, consultation issues, grievance situations, networking scenario, and employee grievance scenario and role-play scenario for the role-play.
4.This task requires you to meet with your manager (assessor) and other stakeholders in a rile-play. Form the individuals with specific roles to role-play as agreed by your assessor.
5.Complete the following assessment task activities during the allowed assessment date/s and time/s.
6.The assessment task is due on the date specified by your assessor.
7.Any variations to this arrangement must be approved in writing by your assessor.
8.Submit your work with any required evidence attached.
9.See the specifications above for details of submission requirements.
10.Time allowed for the assessment task is 3 hours.
BSBLDR502 Lead & Manage Effective Workplace Relationships Assignment ICM AU.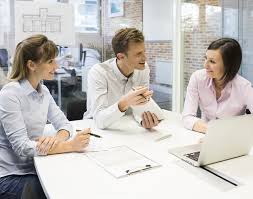 Specifications to submit:
You must submit a report that includes the following activities (the report must cover all the 10 points stated under your task). When submitting the project work and accompanying documents, you need to ensure that you include in your submission:
1.Consultation plan/Communication strategy
2.Networking plan
3.Grievance procedure and
4.Action plan to handle workplace difficulties
Your assessor will be looking for evidence of your ability to:
1.develop and/or implement processes to manage ideas and information
2.establish and/or implement policies to ensure that the organisation's cultural diversity and ethical values are adhered to
3.provide leadership through own behaviour
4.plan for, and manage, the use of networks to support identifiable outcomes for the team and the organisation
5.develop and/or implement processes and systems to manage difficulties
Project
Note: You can choose to base this project on an actual workplace such as your current or previous workplace, or you can complete the project hypothetically.
Scenario – Australian hardware Wollongong Store
Refer to Appendix 1 for more information of the simulated workplace
Your role:
You are a the manager who has a prominent role in establishing and managing processes and procedures to support workplace relationships taking into account the organisation's values, goals and cultural diversity. You have been advised to revise and update strategies and processes to manage communications and information flow within the organisation.
Note that the senior management team may be resistant to changes to communication strategies, policies and procedures. In particular, they are concerned that a new approach to communications may result in a less cohesive organisation.
You will need to ensure your communications strategy and processes address organisational issues, while using your highly developed interpersonal skills to engage and motivate the senior management team to embrace your proposed changes.
Your workplace teams and individuals (individuals with different cultural backgrounds and diversity). Customer service team – Tony, Mary, Rod, Jeff and Lin and Admin team – Kate and Su.
Your Task
1.Read the scenario in Appendix 1, particularly the background to the simulated organisation, current change issues, communication and consultation needs, and information about your role as the manager.
2.Review Australian Hardware simulated business documentation, including strategic plans and operational plans. Note what the organisation does, how it does it, what its goals and objectives are, and who its stakeholders and customers are.
3.Identify at least three communication issues faced by the organization from the scenario in Appendix 1.
4.Develop a draft communications strategy for meeting organisational needs that includes:
a.three to four communications objectives
b.at least two different audiences, for example, senior management, work teams, or individual employees
c.at least two methods of communication or media
Note: you may use the communication strategy template provided in Appendix 3.
5.Identify at least two consultation issues faced by the organization.
6.Provide two provisions to facilitate bottom-up consultation (from employees to management); for example, consultation on employee health and safety, consultation on continuous improvement of work processes, consultation on employee conditions and pay, or consultation on job roles and performance expectations. Note: you may use the communication strategy template provided in Appendix 3 and ensure you also provide management feedback on consultation back to employees.
7.Identify at least three grievance situations faced by the organization
8.Develop a brief grievance procedure to handle the grievance situations.
9.Identify the networking requirement for your employees and develop a networking plan
10.Identify the grievance situation and difficulties faced by your team. Develop processes and systems to manage difficulties including:
a.The steps you employee in identifying and resolving conflicts and other difficulties according to organisational policies and procedures
b.An action plan as to how to address difficulties providing guidance, counselling and support to assist co-workers in resolving their work difficulties. You may use the appendix 2 handling difficulties action plan for this activity.
BSBLDR502 Lead & Manage Effective Workplace Relationships Assignment Task 2-Manage Workplace Relationships Case Study-ICM Australia.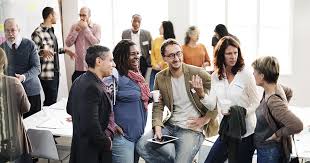 Role-play activity
a.Form the individuals for this role-play (i.e. Kate, Tony and Jeff from your fellow trainees while you are being assessed by your assessor how you handle situations as the manager)
b.During this role play activity, maintain your own interpersonal communication styles to meet the organisation's cultural diversity and ethical environment and guide and support the work team in their personal adjustment process and ensure you gain and maintain the trust and confidence of colleagues and employees through professional conduct.
c.Discuss the communication issues faced and your communication strategy to team.
d.Consult the individuals and team for WHS issues
e.Explain the importance of networks to build workplace relationships providing identifiable outcomes for the team and the organization
f.Provide resolutions to co-workers in their work difficulties by providing guidance, counselling and support.
Simulated Workplace (Australian Hardware)
Australian Hardware is a competitively priced hardware and home-improvement s supplier. Australian Hardware consumers who appreciate high-quality, innovative products will recognise the value and unique offerings of Australian Hardware.
Australian Hardware supplies consumers and trades with high quality and world class innovative products. To differentiate on product, Australian Hardware actively seeks Australian and international suppliers who can fulfil requirements for both consistent quality and exceptionally innovative solutions. Australian hardware's competition, on the other hand focuses on a more mass appeal for 'tried and true' products. Their customers expect a level of quality but will compromise for the lowest prices possible.
Sales results over the past five years have indicated decline for the past three years due to the reduced costs of these products and some taxation benefits to industries who purchase these products.
In accordance with the organisation's values, Australian Hardware intends to recruit from within the company and up-skill or re-skill existing employees presently working in rentals who wish to remain with the company.
Given the company's previous history of employee grievances over pay and conditions and current plans to restructure, Australian Hardware Industries has identified poor communications and an organisational climate of conflict as a risk to business goals.
Moving forward, the organisation intends to build and maintain a positive organisational culture, reduce risk and achieve organisational goals through:
developing an effective policy framework for managing internal communications and consultation, in accordance with organisational objectives, business ethics, and compliance requirements
communicating and building support for organisational initiatives and objectives
managing information flow to:
provide managers and employees with at-hand information to perform their work responsibilities
communicate ideas for improvement (top-down and bottom-up)
facilitate feedback both to and from employees and management on relevant work performance and outcomes of consultation.
Communication issues
An internal management review of the organisation has uncovered the following issues:
A lack of an overall approach to information management for understanding of team goals and organisational values and to build strategic relationships.
Slow responses to internal and external customer needs.
Slow and ineffective communication of and implementation of ideas for improved processes.
Ineffective use of modern communication technologies and social platforms.
Consultation issues
Inadequate consultation, resulting in risks to compliance (particularly WHS consultation requirements) and too little bottom-up information flow from employees to management.
This results in poor organisational take-up of improvement ideas identified by teams and individuals at lower levels of the organisation and by customer-facing managers and employees.
Grievance Situation
Inconsistent application by managers of grievance procedures posing a risk to employee relations.
Poor sense of employee engagement, empowerment and accountability for work performance.
Poor general awareness of (and therefore poor support of) organisational goals, ethics, values.
Networking scenario
Your sales team is relatively new and inexperienced. You feel that they would benefit from networking. Kate and Tony need to build relationships with customers, suppliers and fellow salespeople to achieve personal development and organisational goals.
Kate: Has issues with internal and external suppliers who consistently miss delivery dates and won't cooperate in keeping costs down for customers. Consequently, he has issues with conflict really hard and avoids getting angry, hoping the problem will resolve itself. Kate feels she would benefit from hearing how others negotiate terms with suppliers. Right now, however, she has very little respect for them as they've let her down.
Tony: Has issues with customers who obviously don't understand a good deal when they see it. He's also tired of chasing for settling accounts on credit. Tony would like to know how others deal with such situations and still maintain the customer relationships.
Employee grievance scenario
Rod of Wollongong store is concerned about plans to restructure the business. The employee is extremely angry and feels that they will definitely lose their job as a result of the restructure and will not be given the opportunity to retrain.
They would like to formally complain that you have not provided them with opportunities to retrain. In addition, the employee feels they must be underpaid because they know people in the same job in the same industry who are making much more. They don't understand the basis of their pay or conditions. Finally, the employee is currently organising other sales employees for a possible strike. They intend to pressure their union into supporting and publicising the strike.
You are very concerned about the impact of the grievance on team cohesion and, potentially, the goals and objectives of the organisation. You also suspect that the team will be hurt or angry themselves, as they have indicated their sincere desire to improve employee relations within their team through better communication and relationship- building.
The trouble is that while you may have the best intentions to handle the grievances , the team has relatively inexperienced individuals and may not be approaching the conflict with the most productive mindset. You need to ensure you have all the conflict resolution tools, tactics and strategies that you are equipped with as a more experienced manager.
In addition, you are aware of the following facts:
1.Australian Hardware' firm policy and intention is to retrain employees to retain talent (retraining is in Australian Hardware's interest).
2.So far the employee has adhered to the grievance policy as intended by the organisation. The grievance procedure sets out a process whereby disputes are kept at the lowest level. Employees should take their grievance first to their immediate supervisor, which the employee has done. This gives managers the first opportunity to respond appropriately, which is only fair. The Manager now has an opportunity to resolve the dispute early.
BSBLDR502 Lead & Manage Effective Workplace Relationships Assignment ICM AU.
Role-play scenario for the employee
In your meeting with the Manager to provide guidance, lead the meeting through the following stages:
greeting the manager
listening to their side
responding to the manager appropriately
working with the manager to come up with viable solutions
documenting activities in an action plan.
You will also, as appropriate:
listen to the manager: understand the facts as they see them and understand their feelings
adopt an appropriate leadership/communication style
be reflective, regulate your emotions, and refrain from reacting
explain the facts as you understand them, including providing an explanation of the grievance policy, its benefit to the organisation, and the relevance of at least one piece of legislation
help the manager to understand reasons for the grievance
Note: Given the climate of fear and suspicion that has existed within JKL Industries, such a grievance may not be very unlikely. It is also possible that plain communications of facts and organisational intentions may have failed because of the underlying emotional work context. As such, the complaint should not necessarily be a cause of offense.
using your knowledge of dispute resolution, collaborate with the manager to determine a series of at least three activities to resolve the conflict with the employee and complete an action plan (use the template provided in Appendix 2)
offer to mediate in the dispute, if required, or help to provide assistance if it requires further escalation.
Given the company's industrial relations history and restructure plans, and history of conflict and mistrust, contributing to positive employee relationship-building through assisting managers will constitute a key measure of your value to the organisation.
ORDER Now This BSBLDR502 Lead & Manage Effective Workplace Relationships Assignment And Get Instant Discount