INSTRUCTIONS FOR THE INDIVIDUAL ALTERNATIVE ASSESSMENT
You have completed your research on the major sub-task of a real-life high-profile company which collapsed or recovered from a near collapse (turned around) in the Individual Case Study Assignment.
ACC3510 Auditing Assignment-Edith Cowan University Australia.
Required:
Based on your research, you conclude that it is highly probable that your high-profile company will NOT continue as a going concern as on 30 June 2019.As you have a disagreement with the management on a PERVASIVE ISSUE, you need to write an "Adverse" Audit report using the relevant Australian Auditing Standards in the required Audit Report format.
This PERVASIVE ISSUE is from your allocated sub-task investigation (i.e. the One applicable to you out of the list of 5 major sub-tasks) given below:
For quick reference, the 5 major sub-tasks from the Individual Case study Assignment are given below:
Business risk, inherent risk, control risk and other risks
Corporate governance, directors, executives and non-compliance of laws
Going concern, administration and liquidation
Fraud, aggressive accounting policies and other misappropriations
Role, reporting obligations and negligence of auditors – (Unsatisfactory Internal Audit)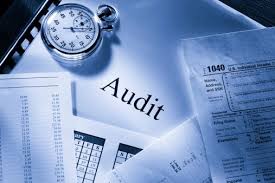 ACC3510 Auditing Assignment-Edith Cowan University Australia.
Important:
Please use a unique PERVASIVE ISSUE of the Adverse report from your sub- task, which is different from other issues of your case study team members.
This unique PERVASIVE ISSUE is your KEY AUDIT MATTER (KAM) too.
Please DO NOT use any ISSUE from the actual Audit Report of your company.
This is YOUR Audit report !
Continued from page 1
Structure and Marking criteria of the Auditor report of Adverse opinion:
Audit Report Headings Maximum No Marks
of page
Basis for Adverse opinion 1 page: 15 marks
Emphasis of Matter 1 page: 10 marks
(due to uncertainty of going concern)
Audit report of Adverse opinion 2 pages: 15 marks
One (1) Key Audit Matter (KAM) 1 page: 10 marks
Five (5) Auditor's procedures for KAM 1 page: 10 marks
Total 60 marks
The maximum length of this individual written audit report is 6 pages (+/- 1 page) in PDF or Word format using Ariel 12pt font, 1.5 spacing, in PDF or Word format. Please refer to the relevant Australian Auditing Standards and Audit Report format even if they are NOT Australian companies, as they are based on international standards.
ACC3510 Auditing Assignment-Edith Cowan University Australia.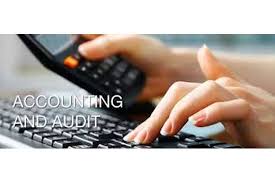 Resources:
Please refer to the textbook -Auditing & Assurance Services in Australia by Gay & Simnett 7e (2018) – Chapter 12 on "Auditors reporting obligations" which explains and gives examples of the various types of Audit report formats.
Also, please refer to examples of real-life Audit reports (including Key Audit Matters) within the Annual reports of public listed ASX companies, which are available on their company websites.
Please submit / upload your individual Independent Audit Report with your Name and Student No by using the specified Turnitin link on the unit Blackboard site before the last submission date of 12 June 2020 at 11.59 pm.
ECU cover page is NOT required for the submission / uploading of your individual Audit report.
ORDER Now This ACC3510 Auditing Assignment And Get Instant Discount