Subject Code & Title :- 2004GIR Government Business Relations
Assignment Type :- Assessment 1
Length Of Size :- 1800 words
Business Submission Instructions :-
You are required to prepare a 1,800-word business submission on behalf of an interest group, firm or business association on a hypothetical government inquiry.The objective of the submission is to clearly outline the interests and concerns held by stakeholders in relation to the policy issue central to the inquiry scenario.This process will involve reviewing and expanding the existing policy position held by the firm or organisation you are representing. You will then make a case as to why government should follow the advice contained in the submission. The key is to research and develop a clear argument in relation to the policy issue and to present it in a persuasive manner.More information on the research and writing of your business submission will be provided in tutorials and lectures.
2004GIR Government Business Relations Assessment 1 – Australia.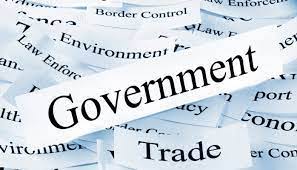 The Task :–
You are a political lobbyist and have been contracted by a leading firm, business association or non-business stakeholder to prepare a submission promoting the interests of one of your clients in relation to a government review or proposed review of one of the policy issues listed below.To assist you with this exercise, names of potential clients are given in the assignment. Choose one of them.
While there is no one single 'best' way to structure a business submission, we recommend that your submission should have a brief introductory section which covers the following issues:
• Title
• Name and background of your client
• The issue(s) you are addressing
• The historical background of the issue
The main section of the submission (the body) needs to clearly identify both the main points your client wishes to raise in relation to the policy issue at hand and present evidence and persuasive arguments in support of the policy approach your client recommends.It should also include possible counter arguments and your rebuttal to these. The use of subheadings is encouraged.
A minimum of 8 references is required, which should include some peer-reviewed academic journal articles. All material drawn from these references must be appropriately cited.
Please submit through the submission point set up at L@G (Assessment).
Submissions must conform to the standards specified below :-
1.A title page with your name, student number,title of submission and word length must be
included.
2.Completed assignment cover sheet (use link set up in the Assessment folder at L@G).
3.The font size must be read comfortably. The following examples should be used as a guide:
Arial – 10 point and Times Roman – 12 point.
4.Line spacing is either double or 11⁄2.
5.Both margins (left and right) are at least 3 cm.
6.Pages are numbered.
7.References cited in the text conform to the Harvard reference style. If a reference is taken from a particular page, or pages, within the article or book, then the page number(s) must be included. The format should include the author, date of publication, and page number.
8.When words are taken directly from other sources (books, articles and web sites) and reproduced in an essay/submission quotation marks must be used.
9.A reference list is attached and the entries are in alphabetical order by author.
10.The assignment has been proof read.
Always keep a copy of your assignment.
Select One of the following topics for your business submission
Topic 1: A tax on Sugar-Sweetened Beverages
Sugar sweetened beverages (SSBs) provide a high dose of free sugars without nutritional benefit.Taxing SSBs is being discussed in Australia as a public policy that might both lead to a reduction in SSB consumption or quantities of sugar in these drinks, thus helping to tackle rising obesity rates. Globally, 45 countries, cities, and regions have legislated such a tax. In Australia, there is both strong support and strong opposition among stakeholders to such a regulatory intervention.
2004GIR Government Business Relations Assessment 1 – Australia.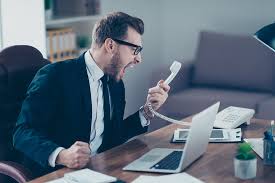 The federal government has installed a hypothetical Senate Select Committee into whether Australia should introduce a sugar tax.You will represent ONE of the following organisations and make a submission on their behalf to the Select Committee to provide their views on the issue.
1.Obesity Policy Coalition An advocacy organization that aims to identify, analyse and advocate for evidence-based policy and regulatory initiatives to reduce overweight and obesity, particularly in children, at a local, state and national level.
2.Australian Sugar Milling Council (ASMC) The peak body Advocating for the interests of raw sugar manufacturers. ASMC represents five sugar manufacturing companies which collectively produce 90 percent of Australia's raw sugar at their 16 sugar mills in Queensland.
3.Australian Taxpayers' Alliance The Australian Taxpayers' Alliance is an activist and advocacy organisation committed to representing the everyday Australian taxpayer. They oppose over-regulation, wasteful spending and burdensome taxes.
4.Australian Medical Association The peak professional body for doctors in Australia. The AMA promotes and protects the professional interests of doctors and the healthcare needs of patients and communities.
5.Coca Cola Amatil One of the largest bottlers of non-alcoholic ready-to-drink beverages in the Asia-Pacific region and one of the world's five major Coca-Cola bottlers, operating in six countries – Australia, New Zealand, Indonesia, Papua New Guinea, Fiji and Samoa.
Topic 2: News Media Bargaining Code
Sustainable revenue is vital for quality journalism. The Australian government has sought to address the perceived disadvantages of domestic news content publishers when negotiating with multinational corporations in the form of digital platforms (in particular Google and Facebook). As the first country in the world, Australia opted to use competition laws to regulate the relationship between traditional news producers and digital platform. In February 2021 it enacted the "News Media and Digital Platforms Mandatory Bargaining Code". The code has been embroiled in controversy with both proponents of the code (such as News Corp or Nine) as well as opponents (such as Google and Facebook) mobilising considerable resources and influence campaigns.This is a case of a national government trying to regulate a business sector and strike the delicate balance between domestic and foreign companies,as well as the public interest.
The Australian Competition and Consumer Commission (ACCC) is conducting a hypothetical enquiry into the working of the code. You will represent One of the following organisations and make a submission on their behalf to the ACCC to provide their views on the draft legislation.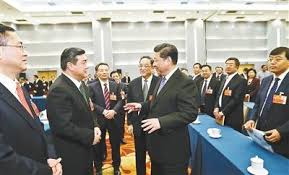 1.Country Press Australia (CPA) The CPA represents the interests of 139 independent regional and local news media around Australia.These news outlets are the most vulnerable in bargaining with global platforms such as Google and Facebook.
2.Public Interest Journalism Initiative A non-profit advocacy organisation conducting research to inform practical policy solutions and public conversation on the importance of an effective, independent news media.
3.Free TV (The peak industry body for Australia's commercial free-to-air broadcasters. It advances the interests of its members in national policy debates.
4.Digital Industry Group A non-profit industry association advocating for the digital industry in Australia. It promotes the interests of its members, such as Google and Facebook.
5.News Corporation News Corp is a large media company holding more than 53% market share in the Australian newspaper industry. They are one of the primary beneficiaries of the news bargaining code.
Topic 3: Post-Pandemic Economic Recovery
The COVID-19 pandemic has profoundly affected Australian society and its impact on the economy has been severe. Many industries have suffered huge losses in revenue due to border closures, movement restrictions and general slowdown of economic activity. The Federal Government has provided a number of economic responses to alleviate these impacts. Now, the government is planning a new post-pandemic recovery package, but there is only a finite amount of money for direct economic support available. Many industries and organisations will be lobbying to get a bigger piece of the cake.
The Treasury is conducting a hypothetical enquiry on economic recovery post-pandemic.You will represent ONE of the following organisations and make a submission on their behalf to the Treasury outlining the impact of the pandemic and calling for government support for your industry.
I.Australian Petroleum Production & Exploration Association (APPEA)The peak national body representing Australia's upstream oil and gas sector. It aims to be the effective voice of the oil and gas industry on policy issues that matter to them, working collaboratively with industry and the community.
II.Clean Energy Council The Clean Energy Council is the peak body for the clean energy industry in Australia. As a not-for- profit, membership-based organization, they represent and work with Australia's leading renewable energy and energy storage businesses, as well as rooftop solar installers, to further the development of clean energy in Australia.
III.National Aboriginal Community Controlled Health Organisation (NACCHO)The national leadership body for Aboriginal and Torres Strait Islander health in Australia. NACCHO provides advice and guidance to the Australian Government on policy and budget matters and advocates for community-developed solutions that contribute to the quality of life and improved health outcomes for Aboriginal and Torres Strait Islander people.
2004GIR Government Business Relations Assessment 1 – Australia.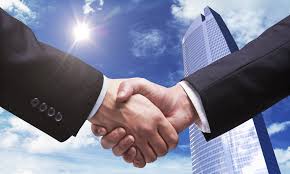 IV.Australian Tourism Industry Council (ATIC) The national representative body for tourism.The role of ATIC is to provide leadership and industry representation through a national voice for tourism, and to manage national industry development programs.
V.Universities Australia Universities Australia is the voice of Australia's universities.As the peak body for the sector, they advocate for the social, economic and cultural value of higher education and research to Australia and the world. On behalf of 39 member universities, the group provides expert policy advice, analysis and statistical evidence, and media commentary on higher education.
ORDER This 2004GIR Government Business Relations Assessment 1 NOW And Get Instant Discount