Assessment 1: CRITICAL REVIEW #1 (applications and evaluations of real world research)
Overview : 101552 Applied Social Research Method Assignment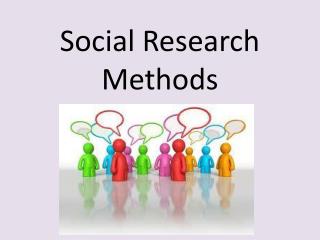 The first assessment (Critical Review #1) is an exploratory exercise in which students use skills developed in tutorials and lectures to examine areal world' research report of their choosing. The chosen research report MUST be an example of qualitative social research.
Step 1: Students must find a published research report. The report must:
• Be relevant to their area of study (policing, criminology, social work, tourism, planning etc)
• Discuss research that used qualitative methods (data collection and analysis). This can be part of a mixed method design
• Have been published in the last 10 years (post 2008)
• NOT be a journal article (instead look for government, nonprofit or other organisational report)
• NOT be a report used in 101552 Applied Social Research for teaching purposes i.e. in lectures, tutorials or workshops.
• Students must find their own report.
Step 2: Students are required to write a 1,200 word critical review of the published research report. The review must:
• Identify who has done the research (organisation, institution, individual, group of individuals etc) and why the research was undertaken (e.g. to inform policy, to evaluate a program)
• Identify the research question/s and aims
• Provide a brief summary of the qualitative method (including data collection and analysis)
• Evaluate the success of the research project
• Use at least 5 relevant and well chosen academic sources
In evaluating the success of the research project, the critical review should:
1. Determine whether the research answered the research question and/or achieved the research aims
2. Discuss the relevance of data collected, method of data collection (e.g. sampling methods, confidentiality), if the data was appropriately and thoroughly analysed, and if the results were clearly presented in the report
3. Discuss limitations of the research e.g. research bias, researchers' qualifications, sampling and exclusions.
The critical review is not an essay so an introduction and conclusion are not needed. Students may use headings to organise their response. A reference list is required. In-text references and the reference list are not included in the word count. Learning outcomes: 1, 2 & 4
Details
This assignment must be submitted online via Turnitin only (i.e. no hard copies, no emailed copies). Assignments will be marked online and returned to students via vUWS My Grades. Do not submit your assignment with a Cover Sheet. By submitting your assignment to Turnitin you will be certifying that:
I hold a copy of this assignment if the original is lost or damaged; • No part of this assignment has been copied from any other student's work or from any other source except where due acknowledgement is made in the assignment;
ORDER This 101552 Applied Social Research Method Assignment NOW And Get Instant Discount