Subject Code & Title :- BUSS1000 Future of Business
Assessment Name :- Case Study
Assessment Conditions :- Compulsory
Individual/Group :- Individual
LOs :- 1,2,3,4, 6
Length :- 2000 words
Weight :- 25%
BUSS1000 Future of Business Assignment – Australia.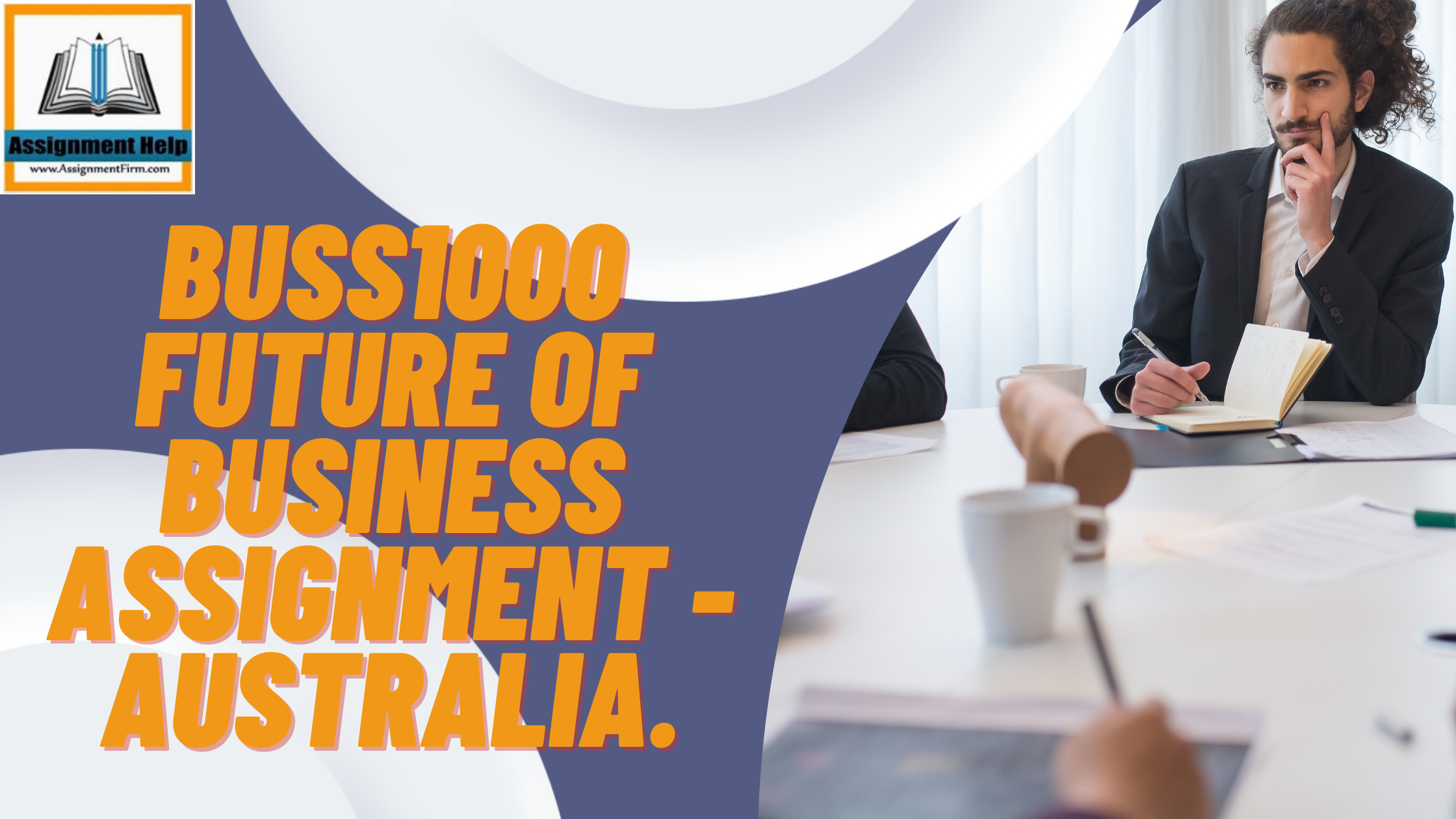 Case Study: Coles Group
Your Task: You need to prepare a report on Coles Group
This report should consist of two sections:
Part 1: Role of Business in Society
What is Coles' dominant orientation towards society? Profit Maximisation or Creating Shared Value or some thing else?
Take a stance and explain your arguments with the help of evidence.
Part 2: Strategy Evaluation
In this section analyse Coles' competitive environment by applying the PESTLE framework Your response should demonstrate your ability to integrate various factors of PESTLE framework.
Important points:
• Scope: You need to consider the organization as a whole In other words you need to consider all the operating markets of Coles Group.
• Format: We are NOT expecting any specific format Also do not add any cover page or do not repeat the
question before your response simply state Part 1 and Part 2 2000 words count towards every words in your response document.Please remember that you are presenting the report from a general managers perspective practitioner style but it must still contain full academic references.
• Evaluation: Each paper is graded against the rubric Ensure you have looked at the rubric carefully prior to beginning your paper and prior to submitting.
• Research: Should be using relevant quality research not based simply on the organisations web pages. It is important to use high quality sources including ABDC peer reviewed journal articles.
• Reference: Thorough and regular referencing adds academic weight to your arguments Statements not
backed up by data and or appropriate business theory frame works carry less weight Referencing addsrigour integrity and believability to your arguments doing this as often as possible will enhance your paper by demonstrating your business knowledge with credible sources.
• Word count and structure: The above word counts include references References should appear at the end of the paper and comply with APA 7th standard.
BUSS1000 Future of Business Assignment – Australia.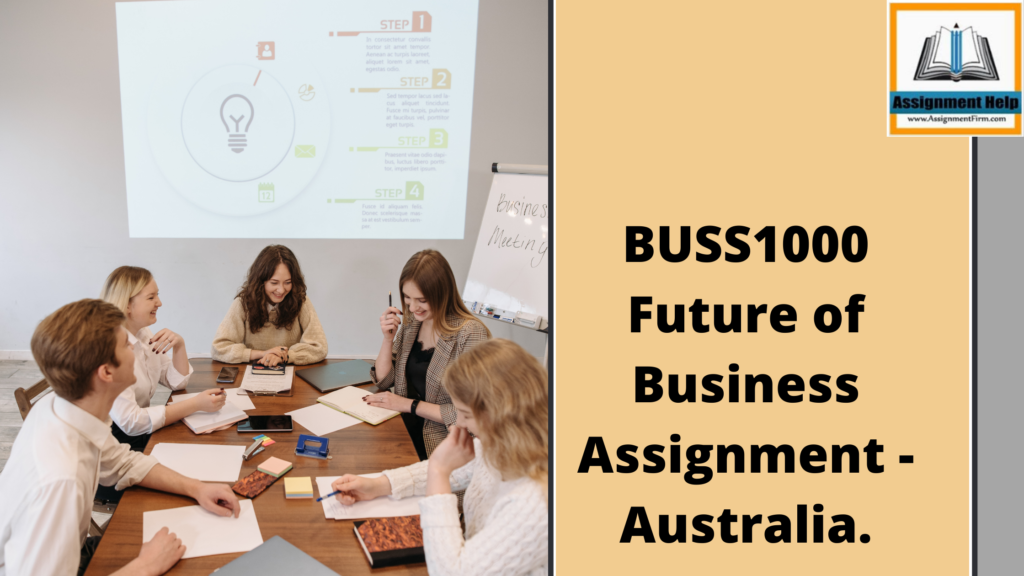 Assessment criteria:
Please make sure you read the rubric (pages 3-5) carefully as this is what will be used to grade your paper.
Requirements for submission:
• Your case study must be submitted on the BUSS1000 Canvas site under "Assignments" (submission will
open two weeks prior to the deadline).
• Appropriate word length the word length for this report is 2000 words. Normal word count penalties apply when the report word length including headings in-text reference and Reference list should not exceed word limit of 2000 words or +10% that is maximum of 2200 words refer Penalties below for appropriate URL. Note that the word limit includes in-text referencing and the reference list at the end of the document.
• Appropriate referencing throughout the case study in-text and in the Reference list using the latest version of APA 7 th Edition Referencing.The University of Sydney has an APA 7th Edition guide which can be found
• Case study must be submitted as a Word file document (.doc, .docx)
• The submission should have a file name in thee following
ORDER This BUSS1000 Future of Business Assignment NOW And Get Instant Discount