It's A Long Road
But you are near the end, keep the motivation up! Before you start writing, read 50 papers on your research. It will help with your hypothesis and the other 100+ you have to read.
Material Is The Methods
Starting With the materials and methods will set out a road map for your PhD and help you get over the initial writing humps.
Collate Your Figures And Write Your Legends
Make sure your have no holes in your data, and your figure legends are correct.
Take A Planned Break
Unless you are a robot, you won't be 100% efficient all the time, working towards a break will help maintain focus.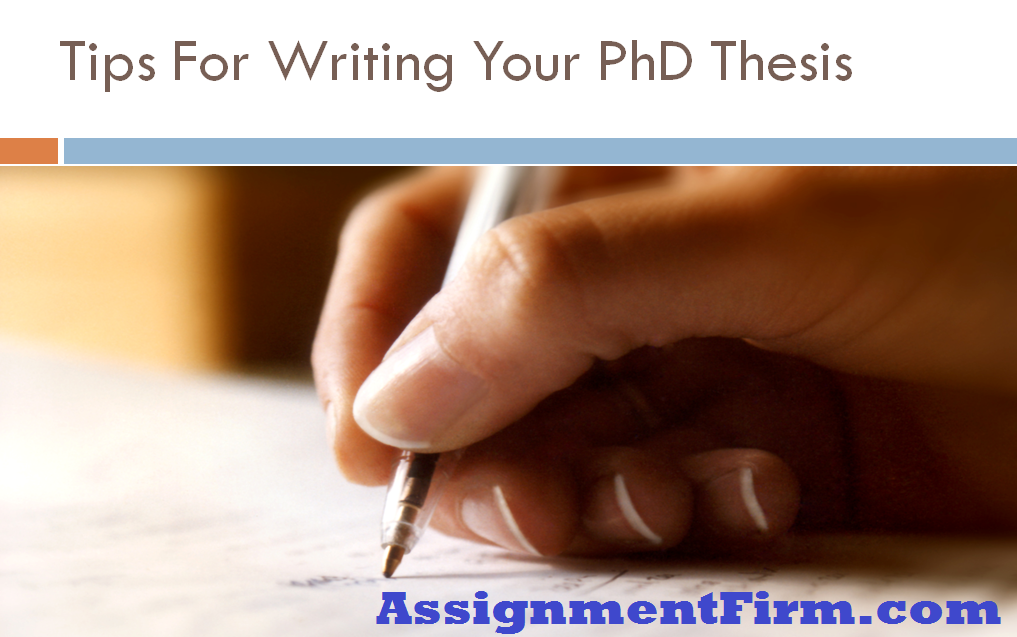 No Social Media (Well Just A Little)
Set a specific time for checking emails and social medium it is one of the biggest time waster, so controlling this element will help with your concentration and writing focus.
Write Somewhere With No Distractions
Find a comfortable place to write, whether it's the library or your backyard. Avoid distractions; this includes your cell phone!
Submit Your Corrections To Your Professor Early And Often
Get as many corrections of drafts as possible, it will let them know you are serious about graduating this century!
Use Medeley For Referencing
Collate, sync citations between devices and share references. The best way to create a bibliography for your PhD.
Enjoy Submitting As Much As Possible!
You have worked so hard, too hard! Relax and enjoy yourself and call yourself Dr., you deserve it!