Subject Code & Title : ARTS1753 Culture Experience And Change
Weight: 25%
Word Count: 400 words excluding references
What was stated in the Course Outline: This is a 400-word research outline of what the student proposes to do for the major assessment. You will receive written comments and feedback against a marking rubric within 10 working days of submission.
ARTS1753 Culture, Experience And Change Assessment – Australia.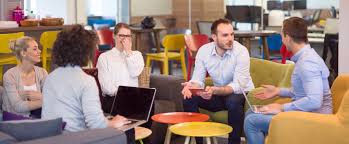 Detailed information : This assessment is aimed at helping you to think through your research essay (i.e. the final, 1200-word assessment). The research essay requires you to examine a cultural experience event object person, and it can be scary to start the research and thinking process.
Therefore,the research proposal is your "first step" in thinking about questions such as "What am I interested in as a research topic?", "How will I approach it?" "What do I want to find out/learn from the research and analyses?"
Below is a guide on how to structure the research proposal. Please use this to structure your proposal:
Summary of the Research: Write a summary of the proposed research essay. In other words, what sort of cultural experience/event/object/person etc. are you thinking of to use for the research essay? Why are you interested in it?
Methodology : in (around 150-200 words or so, describe how you will research into this topic.
This can include:
1.What sort of literature and theories will you be using? You must nominate a key theory/theorist
2.How will you access those literature (e.g. UNSW library? ARTS1753 reading list? Online?)?
3.Will your methodology involve visiting a site (e.g. a culturally significant site; a museum;
an art gallery; a historical landmark; an event which can be a social/political movement or cultural/religious events/celebrations)?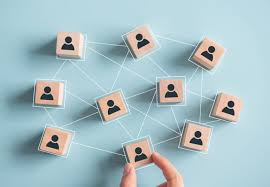 4.Will it involve looking at grey literature (e.g. newspapers, reports) or will you be looking
at online resources such as websites, social media (FaceBook, Twitter, Reddit,
Instagram, etc.)?
5.What do you think might be the biggest challenge in accessing your research materials?
(E.g. Social distancing rules; research ethics; funding; timing).
Significance of the Research: in 50 words or so, explain what you hope to learn from this research. How will it contribute to your knowledge about culture and experience?
Note: Your research topic may change over the term, and it is okay do write your research essay on something that is different from the research proposal (AKA change of mind is fine!).
Reflective Journal :
Weight: 35%
Word Count: 600 words excluding references
What was stated in the Course Outline :- This is a 600-word assessment (made up of three to four entries) which reflects on the key concepts taught by the course. This is aimed as a mid-term reflection and to provide you with feedback. You will receive written comments and feedback against a marking rubric within 10 working days of submission.
A suggested approach is to use your journal entries as a way to reflect on the topics that interested and/or challenged you the most. For example, you can pick week x, y and z and do a reflection on the week's lectures and readings (the readings can be the mandatory one or optional ones). In the journal, you can reflect about:
a.The ideas or theories from the course that have challenged you or why you find it interesting/thought-provoking
b.What were your ideas or knowledges about the topic prior to this course, and have they been affirmed or changed as a result?
c.What sort of questions do you have? And what sort of avenues do you think you can use to answer these questions (e.g. tutorial discussions; reading up on the topic; discussion with your classmates)? In particular, how will your journey in understanding these concepts help you to become more a more aware and ethical researcher?
d.Please feel comfortable with using the first-person pronoun ("I think"; "I believe"; "I feel" etc.)
Here is a suggested structure for your reflective journal :-
Example 1 :-
Entry 1: focus on your current understandings about culture, and what you hope to learn from this course. [You can do this between weeks 1 and 2]
Entry 2: concepts taught so far in this course that you have found interesting or challenging, and relate it to a case study we have looked at, or an example from your own life or other courses.
Entry 3: reflect on how your views, assumptions and understanding about culture since starting this course. Have they changed or remains the same and why is that? [Do this reflection closer to the assessment due date to consolidate what you've known so far]
Research Essay
Weight: 40%
What the course guide said: You will submit a research essay (1200 words) that analyses a cultural event/artifact/site/social movement. Written feedback and a numerical grade will be provided within ten working days of submission.
This is your chance to focus on a topic which you have been interested, using the research methods that we have talked about. As a general guidance, this is an essay format
Introduction of your topic (e.g. COVID and conspiracy theories; deaths in custody; Black Lives Matter and other social movements; deficit culture; climate change activism) and how you will answer it;
Literature review on the topic (in other words, what are the key literature on this issue and summarise what they said)
Research method (keep this short, because you have already addressed it in your research proposal)
Analysis of the topic, drawing on the literature review and your analysis
Conclusion
Q: Which theorist or theory should I choose? And does it have to be from the course reading list?
A: You can choose any theorist/theory you like. And remember, a theory is just an idea/argument and any one can be a theorist. For an "explainer" guide, please see the PDF document,"Theory, Research Proposal, Ethics and Links" that's sitting in the Assessments Information on Moodle.
Q: What happens if my topic is not about a culture? I am interested in adolescents' experiences in the
prison system in the USA.
A: You can definitely do that topic! Remember, the course is about culture, experience and change, so it can be about a group of people (in this case, adolescents) and their experiences in the context that you
are studying. Likewise, you can also look at topics which examine how people's experience or perception
about certain events or practices which change over time. As we discussed in week 1, the term "culture"
is very broad and diverse, so please feel you have a lot of freedom in choosing the topic, so long as it's
not your effort to work out the last two digits of
Q: What is a research proposal and how do I write one? I've never written one before!
A: We will be discussing this in the week 2 tutorials. Also, please see the PDF "Theory, Research Proposal, Ethics and Links" that's sitting in the Assessments Information on Moodle. We will talk about that at the tute.
Q: Can I do surveys or interview people?
A: Sorry, no. UNSW has strict ethics guidelines and any research that involve surveys, interviews, focus
groups etc. need an ethics clearance. You can do casual observation in public spaces (exercise your
common sense, however; don't do your "observation" in public toilets!!!) but you cannot film record photograph (again, that will require you informing the people and gaining their consent as part of the ethics). "Public space" can also include the internet, such as social media, online forums and
websites.
ARTS1753 Culture Experience And Change Assessment – Australia.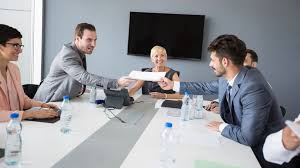 Q: Which style guide should I use? Harvard? APA? Chicago?
A: You can choose whatever you're most comfortable or familiar with. Can't decide? Check out some
popular styles:
Q: I have several assessments due on the same day. Can I have an extension please?
Q: Why does Joyce always have cat photos?
A: Because Joyce loves cats. But she might do some penguin photos. One day
ORDER This ARTS1753 Culture Experience And Change Assessment NOW And Get Instant Discount