Subject Code : ACC1110
Unit title :- Accounting Principles MYOB
Assessment Type : Assignment
You after consulting with your family member decided to start a restaurant. This will be your main business.However, you also want to export dairy products to SriLanka.
ACC1110 Accounting Principles MYOB Assignment – Australia.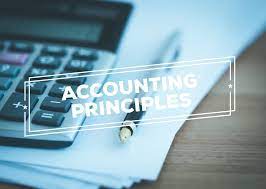 You had a bad experience with partnership. So, you decided to start a proprietary company.All the formalities of setting up a proprietary company was done. The name of company is'Your first name' Pty Ltd.The restaurant will be traded as "Tokai".
All of your family members are shareholders of the company.You are holding 40 percent shares and remaining 60% are equally held by other three shareholders (each of them holding 20%).
The business is registered for GST.
Transactions for September 2020 are :-

September 1: $60,000 deposited to Business Bank Account with Commonwealth Bank Australia.
Paid to Ace Real Estate rent for September $3,300 inclusive GST and three months Bond Money inclusive GST.Purchased furniture from Furniture Galore Dandenong for $13,200 including GST which was delivered on September 4. The payment was made in full.
September 2 : Paid to AAMI $1,980 for Public Liability Insurance.
Purchased Refrigerator and Freezer from Good Guys $9,500 including GST. The payment was made in full.
September 3: Purchased a computer for $1,800 plus GST from Harvey Norman.
September 4: Purchased a Deep Fryer and other cooking Equipment from National Kitchen Equipment $6,600 including GST.
September 4: Paid $500 for advertising in a local newspaper and $200 for printing brochure.Both the payment includes GST.
September 5: Took a 2 year term loan of 30,000 from Bank of Melbourne @6% per annum.
September 6: Purchased a Ute for $27,500 including GST and paid registration fee to Vic Roads $849.00 (GST Free) and $1,080 for insurance including GST with RACV. Purchase fuel from Coles Express $77.95 including GST.
September 7: Common wealth Bank of Australia approved the application for a credit card with a maximum limit of $20,000.Also approved EPTOS machine with no merchant fees for the first three months.
ACC1110 Accounting Principles MYOB Assignment – Australia.
September 8: Purchased plates, glass and cutleries for $5,500 including GST with credit card.
The restaurant opened on 15 th September 2020 Tuesday. The restaurant is open for six days a week except Monday. The restaurant is open from 5 pm to 11 pm. Generally, the customers are encouraged to pay through debit and credit cards. However, there are a few customers who prefer cash payment. The cash collected will be deposited in Bank account on next business day.
Sales for May:
Credit Card Transactions:
September 26: Credit card payment $9,000.
September 28 : Paid net wages to 4 employees @$1082 each after withholding tax of @$118 per employee. Guaranteed super is 9.5% on gross salary. You will mention the name of each employed as a payee.
September 28: Received Electricity bill $231 including GST. The bill is not yet paid.
September 30: Bank charged account fees $10.
Information for Export: 21/9/2020
The purchase for exports is GST free. The shipment was made to Sri Lank on 22/9/2020 and invoice of $28,200 was sent to Ravi Pareira, the customer. The export is GST Free. Mega Freight made the shipment and sent an invoice of $3,250 includes $50 GST on 24/9/2020.The amount will be paid in October. Ravi Mani deposited $12,000 to your bank account on 28/9/2020.
Required:
1.Set up your Company File.
2.Take the right MYOB generated accounting list and edit the list if necessary.
3.Record transactions for September.
4.Prepare Profit and Loss Statement for the month ended on 30th September 2020 and Balance Sheet at 30th September 2020.
5.Prepare card files for:
ACC1110 Accounting Principles MYOB Assignment – Australia.
a) 'Tuktai' (Customer)
b) Ravi Mani (Customer), 85A, 31/1 New Kelani Bridge Road, Wellampitya,Colombo, Sri Lanka
c) India Bazar (Supplier), 77 Foster Street, Dandenong, VIC 3175,ABN 15 082 074 708
d) Maiwand Meats (Supplier), 260 Thomas Street, Dandenong 3175, ABN 21 478 715 886
e) Navneet Kaur, 18 Murrumbeena Road, Murrumbeena, 3163 (Employee)
f) Peter Reynolds, 21 Brisbane Street, Murrumbeena,3163 (Employee)
g) Art Pereira, 13 Bevan Avenue, Clayton, 3169 (Employee)
h) Fred Pereira, 1201 Centre Road, Clayton, 3169. (Employee)
ORDER This ACC1110 Accounting Principles MYOB Assignment NOW And Get Instant Discount